Saturday September 25, 2021
Washington News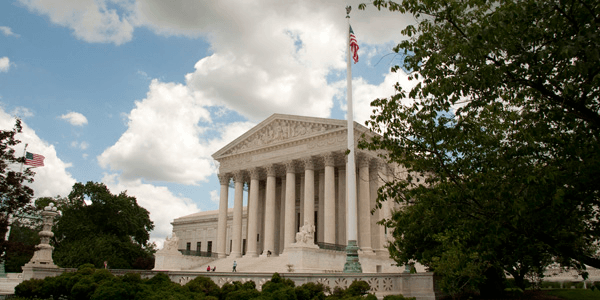 Gig Workers' Taxes
In IR–2021–97, the Internal Revenue Service reminded gig economy workers that they will need to file tax returns by May 17, 2021.
The gig economy has grown rapidly in recent years. Millions of Americans drive cars for booked rides, deliver packages, rent real property, sell goods online, rent out equipment and provide creative or professional services. These individuals often are sought out by customers through a digital platform or website. The IRS has created a new Gig Economy Tax Center on
IRS.gov
to assist individuals in making appropriate payments for gig economy taxes.
IRS Commissioner Chuck Rettig stated, "The IRS developed this online center to help taxpayers in this emerging segment of the economy. Whether renting out a spare bedroom or providing car rides, we want people to understand the rules so they can stay compliant with their taxes and avoid surprises down the line."
The four main sections of the Gig Economy Tax Center explain how to keep records, pay your estimated tax, prepare to file and actually file your tax return.
Keep Records — Gig workers must save receipts for all expenses. IRS Publication 583, Starting a Business and Keeping Records will be helpful. Gig workers need complete records of both their expenses and all income to file their tax returns.
Estimated Tax — Because most gig economy workers are not employees who receive an IRS Form W–2, they will need to make estimated tax payments using IRS Form 1040–ES, Estimated Taxes for Individuals. There is a Tax Withholding Estimator on IRS.gov that will enable you to calculate the correct amounts for estimated tax payments. The estimated tax payments are due each year on April 15, June 15, September 15 and January 15. If a gig economy worker also has a regular job with an employer who withholds taxes, another option is to file an IRS Form W–4, Employee's Withholding Certificate and increase withholding to cover your gig economy income.
Prepare to File — Taxpayers should gather any forms sent by business supervisors. These may include IRS Form 1099–K, payment cards, Form 1099–MISC, Miscellaneous Income or Form W–2, Wage and Income Statement. You will need to gather all forms and receipts to determine your income. There are several qualified expenses for gig economy workers. Check IRS Publication, 463, Travel, Entertainment, Gift and Car Expenses and Publication 535, Business Expenses. A gig economy worker may also reduce taxes using the Qualified Business Income deduction.
File Your Tax Return — Most gig economy workers will file a tax return as an independent contractor because they are self–employed. You will need to file IRS Form 1040, U.S. Individual Income Tax Return, Schedule SE (Form 1040), Self–Employment Tax and Schedule C (Form 1040), Profit or Loss from Business (Sole Proprietorship). You may use the IRS Free File software or the fillable forms. Gig economy workers may want to receive assistance from the Volunteer Income Tax Assistance program.
New Taxes in American Families Plan
As part of an initiative to fund infrastructure and other priorities, President Biden has proposed substantial tax increases for upper–income taxpayers. These tax increases are designed to raise over one trillion dollars during the next decade.
IRS Tax Collections — The White House estimates that there will be approximately $7 trillion in uncollected taxes during the next decade. It proposes to increase the IRS budget by $80 billion over that time period. The $80 billion will fund additional IRS revenue agents who will audit high–wealth individuals, partnerships and large corporations. The IRS plans to use current and increased enforcement funds to hire 4,875 new employees.
Top Income Tax Rate — The current top income tax rate is 37% for married couples with incomes over $628,300 or single persons with incomes over $523,600. State and local tax is added to this rate. The top federal rate would be increased from 37% to 39.6%. In California and New York, the combined federal and state rates would be over 50%.
Top Capital Gains Rate — The current capital gains rates of 0%, 15% and 20% for most individuals will continue to apply, but a new 39.6% top bracket would be created. Because the Medicare tax of 3.8% applies to capital gains, the top current rate of 23.8% would increase to 43.4%. The new top rate is expected to apply to individuals with over $1 million in income.
Capital Gain at Death — Under current law, the basis in property (other than income in respect of a decedent) is increased to fair market value at date of death. This provision enables heirs to receive property and sell without payment of capital gains tax. The White House proposes changing that rule for upper–income taxpayers. An individual would have an exclusion for $1 million of gain at death and the $250,000 exclusion on a home's appreciation. A married couple could therefore inherit a home with $500,000 of appreciation and other property with appreciation of up to $2 million without payment of tax, under the proposed rules.

If one spouse passes away and has not used the full $1 million exemption, in a manner similar to the estate exemption, there would be marital "portability" and the unused portion could be transferred to the surviving spouse. Family farms and inherited businesses would be excluded from the gain-on-death taxes if the family continues to operate the farm or business. Transfers to charity of appreciated property would be exempt from the tax. While the White House press releases do not explain the application of capital gain to gifts during life, it is probable that there would be provisions that impact lifetime gifts.
No Like–Kind Exchanges — Approximately 15% of commercial real estate transactions involve a Section 1031 like-kind exchange. This enables the owner to avoid recognition of gain until the new property is eventually sold. The White House proposes limiting Section 1031 exclusion of gain to $500,000. This change will significantly impact the commercial real estate industry.
Top Corporate Tax Rate — The current rate for C corporations is 21%. The White House proposes increasing that to 28%. This will be a major revenue raiser, but could cause a reoccurrence of the problem with multinational corporations moving their headquarters overseas.
Global Intangible Low-Taxed Income (GILTI) — The GILTI tax is designed to be a corporate minimum tax on multinational corporations. The White House proposes increasing that rate to 21%.
Editor's Note:
The current proposals will be incorporated in legislation to be introduced in the House and Senate. There will be many changes in these proposals prior to passage by the House Ways and Means Committee and the Senate Finance Committee. A major tax bill of this scope frequently involves a Congressional process between 12 to 18 months.
Façade Easement Fails Perpetuity Requirement
In
901 South Broadway Ltd. Partnership v. Commissioner;
No. 14179-17, the taxpayer had transferred a façade easement in a Los Angeles historic building to the Los Angeles Conservancy (Conservancy). The IRS contested the deduction and the taxpayer brought a motion for partial summary judgment. South Broadway sought a ruling that the "perpetuity requirements of Sections 170(h)(2)(C) and 170(h)(5)(A) of the Code" were satisfied. The taxpayer and IRS stipulated that this easement was a qualified property interest and a certified historic structure.
The issue raised by the IRS concerned the subordination agreement under the extinguishment clause in the deed. The deed provided that "Lender and its assignees which are the holder or beneficiary of the Deeds of Trust (together with Lender, a Beneficiary) shall have a prior claim to all insurance proceeds as a result of any casualty, hazard, or accident occurring to or about the Property and all proceeds of condemnation proceedings, and shall be entitled to same in preference to Grantee until the Deeds of Trust are paid off and discharged."
The IRS claimed that the subordination agreements were not executed contemporaneously with the deed. In addition, the subordination did not comply with Reg. 1.170A–14(g)(2). The taxpayer claimed that the Conservancy retained a prior claim in the case of extinguishment and therefore the deed was qualified.
The court noted that the deed provisions for extinguishment gave the Conservancy a right to proceeds, but it was subject to "the satisfaction of prior claims." Therefore, the Conservancy would only receive its share after payment of the mortgage. Because there were no provisions of California law that limited the right of the lender to receive the proceeds, the deed provision on extinguishment failed to protect the Conservancy's interest in perpetuity. The motion for partial summary judgment was denied.
Applicable Federal Rate of 1.2% for May -- Rev. Rul. 2021-8; 2021-18 IRB 1 (15 Apr 2021)
The IRS has announced the Applicable Federal Rate (AFR) for May of 2021. The AFR under Section 7520 for the month of May is 1.2%. The rates for April of 1.0% or March of 0.8% also may be used. The highest AFR is beneficial for charitable deductions of remainder interests. The lowest AFR is best for lead trusts and life estate reserved agreements. With a gift annuity, if the annuitant desires greater tax-free payments the lowest AFR is preferable. During 2021, pooled income funds in existence less than three tax years must use a 2.2% deemed rate of return.
Published April 30, 2021
Previous Articles
IRS Tax Tips For Prompt Refunds
Economic Impact Payments for Individuals Experiencing Homelessness
$26 Billion to Social Security Beneficiaries
Automatic Unemployment Compensation Refunds